Sportique Scooters Boulder is the best choice for scooter sales, maintenance, repairs, parts, and accessories. Whether you're a first-time scooter owner or a lifetime enthusiast, our knowledgeable staff is happy to help get you on the road. So, stop in today for a test drive of the most popular brands of scooters, such as Genuine, Kymco, Lance and Vespa.
Since 1998, we have provided quality and affordable scooter repairs and customized services, including the following:
Tune Ups

Oil Change

Tire Replacement/Repair

Engine Rebuilds
Performance Upgrades

Vintage Restoration

Preventative Maintenance

Customized Scooter Services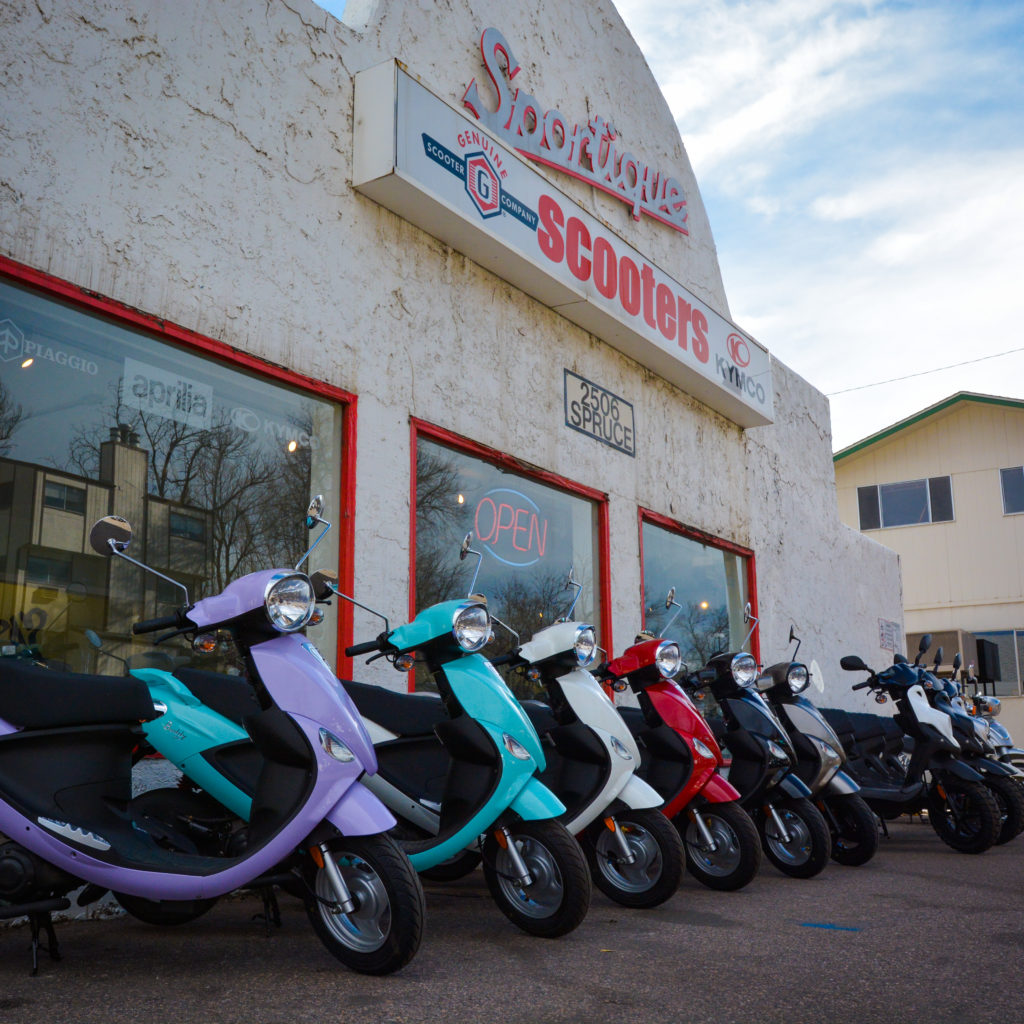 The Scooter Experts
We know that our service department is where the rubber really hits the road for our customers. That's why you will receive only the finest maintenance and repair services when you visit Sportique Scooters in Boulder. With expertise and attention to detail, our goal is to provide top-shelf service with a smile.
OUR EXPERIENCE
Sportique Scooters Boulder has been in business since 1998, and there's nothing we haven't seen. Since we have over six decades of combined experience, our service managers are seasoned pros. As a result, from vintage to modern, our team has worked on Vespa, Genuine Scooters, Kymco, Honda, Lambretta, and Yamaha scooters. 
While this may be true, don't just take our word for it. Stop by today and let our passionate and knowledgeable crew show you why we're considered the industry experts in Colorado.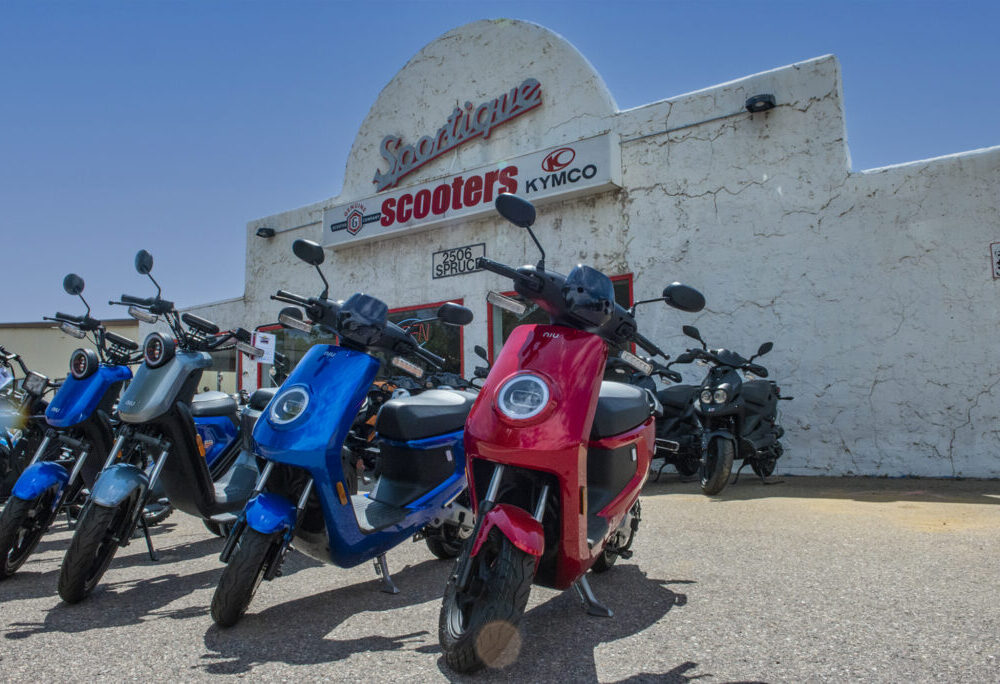 what our
customers say
Click & drag or swipe left to scroll through reviews
100% Honest and Reliable. Caring. It is obvious the JP loves his profession and is excellent at it.
Called ahead and made an appointment to get my tire replaced on my People150.
They were fast to get going on the job and very helpful with a few questions I had.
They test every scooter after a repair and make recommendations on anything else that may need to get done. That's good service. I'll be making another appointment soon to get some other work done. Thanks guys!
I love Sportique. For 3 years JP and now Tyler have managed my Scooter (Vespa 300GTV) maintenance and many questions. They keep me running safe and sound. Thanks Guys, You Rock.
Great experience. Tyler and JP helped us noobs find the right scooter at the right price. They broke down everything for us, and we were able to test drive 4 scooters to get a feel. Went out to look at other shops and on craigslist, but came right back to Sportique in Boulder to buy a bike. Good people. I look forward to working with the crew in the future.
Great guys. They seem like they know what they are doing. I bring my scooters here all time
Great service.  Super friendly and helpful.  Had issues with scooter due to other shop, these guys had mine scooter up and running better than ever in a day.  Would highly recommend going to bring your scooter to service.
[ { "featureType": "all", "elementType": "geometry", "stylers": [ { "color": "#bc2a30" } ] }, { "featureType": "all", "elementType": "labels.text.fill", "stylers": [ { "gamma": 0.01 }, { "lightness": 20 } ] }, { "featureType": "all", "elementType": "labels.text.stroke", "stylers": [ { "saturation": -31 }, { "lightness": -33 }, { "weight": 2 }, { "gamma": 0.8 } ] }, { "featureType": "all", "elementType": "labels.icon", "stylers": [ { "visibility": "off" } ] }, { "featureType": "landscape", "elementType": "geometry", "stylers": [ { "lightness": 30 }, { "saturation": 30 } ] }, { "featureType": "poi", "elementType": "geometry", "stylers": [ { "saturation": 20 } ] }, { "featureType": "poi.park", "elementType": "geometry", "stylers": [ { "lightness": 20 }, { "saturation": -20 } ] }, { "featureType": "road", "elementType": "geometry", "stylers": [ { "lightness": 10 }, { "saturation": -30 } ] }, { "featureType": "road", "elementType": "geometry.stroke", "stylers": [ { "saturation": 25 }, { "lightness": 25 } ] }, { "featureType": "water", "elementType": "all", "stylers": [ { "lightness": -20 } ] } ]